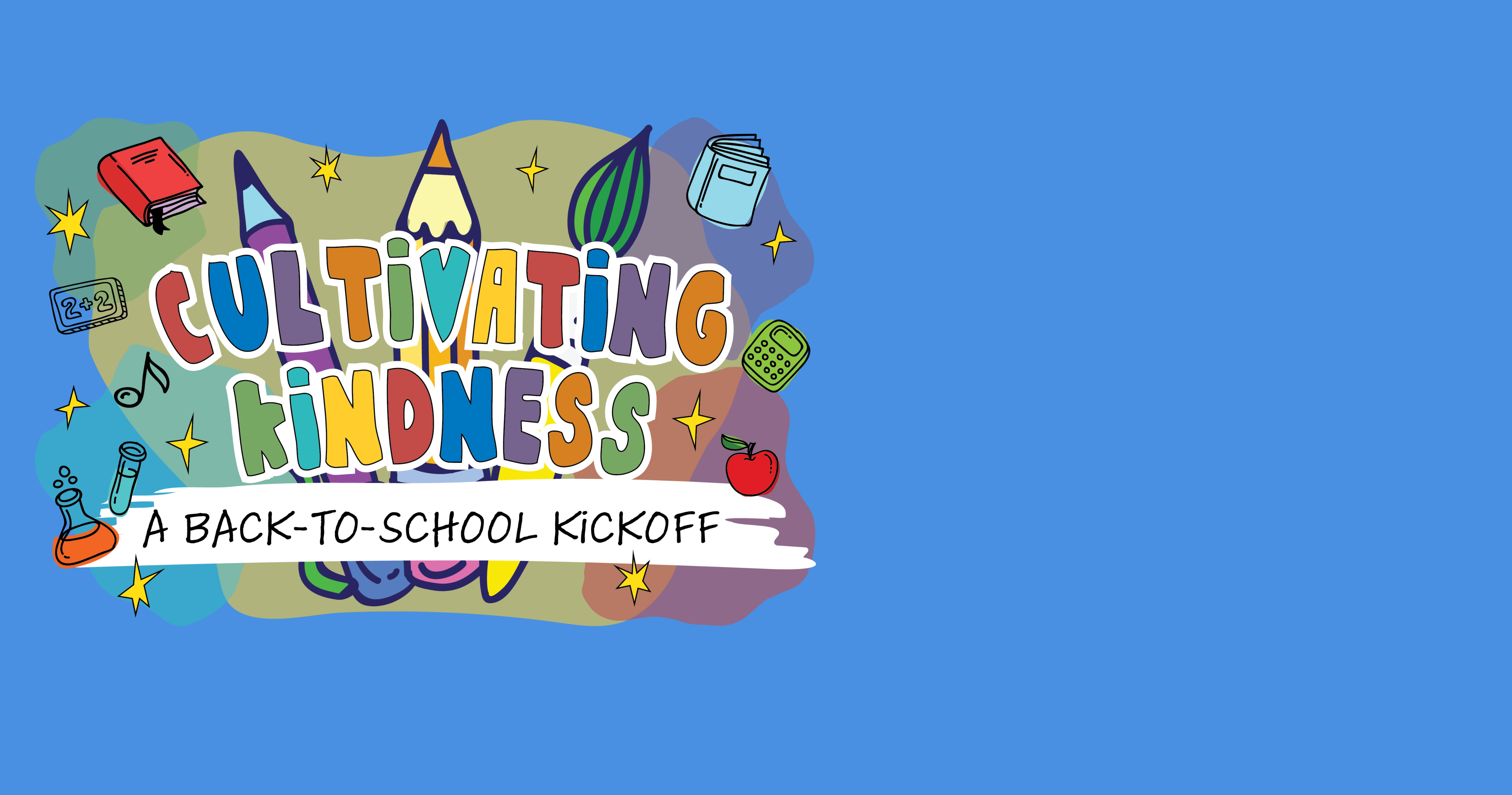 A complete Back-to-School Event for kids (and their grown-ups)
As children's ministry leaders, we'd love it if every one of our students would go back to school full of courage, walking with the kindness that comes only from Jesus.
But few other moments in kids' lives involve this much change: new grades, classes, teachers, friends, and rhythms.
That's why we created this Back-to-School event and pulled together everything you'll need for the families you serve.
Browse the Collection
Back-to-School Webinar
From the CTA Community's Children's Ministry Hive. July of 2023.
Build kindness and inspire families through this one-of-a-kind, two-hour family event.
Planning? Already done for you!
Our Back-to-School Event doesn't require a lot of volunteers or hours of planning. We provide everything you need to plan and run a fun and engaging event.
A complete experience for families.
Download our Digital Event Guide and customizable resources to make every moment count. Promote the event with our pre-made social posts and invitational flyer.
Extend the ministry moment.
Provide related take-homes, including activity books, drawstring bags, a magazine with activities just for families, and more, designed to spark meaningful conversations.
About CTA - Christ to All
Children's ministry workers like you are busy! There's always so much to do, so much to plan, and so much ministry work to be done. All because you want to help little hearts fall more in love with Jesus.
That's why CTA creates resources--like this Back-to-School Event--for nearly every ministry situation.
From devotionals and sermon notes to gifts and giveaways, we support church workers with customizable Jesus-centered solutions. And we do it all to make your life easier and ministry moments more effective.
Read About Us
Bring our pre-planned, customizable Back-to-School event to your church!
Purchase the kit
Download the guide instantly, including a start-to-finish event outline and all you need to promote and support the event.
Order extras
Support your event with our event activity books, crafts, gifts, and more. Add in send-homes to extend the ministry moment.
Have Fun together!
Whether you want to invite your church's families or your whole community, you'll have all you need for a memorable event.

Get everything you need for a fun and engaging Back-to-School Event
The kids you serve can go back to school with kindness and courage. Start planning today.
Browse the collection