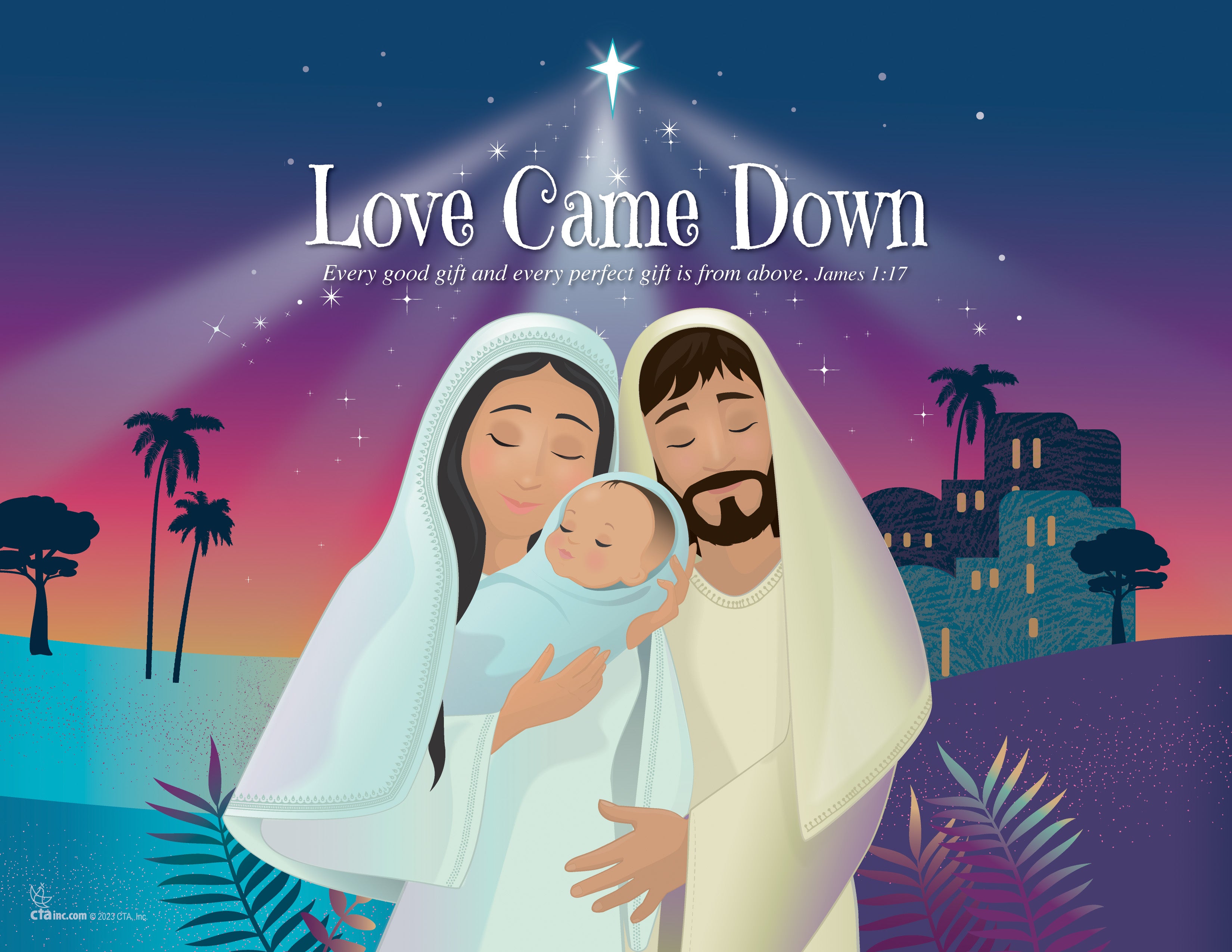 What if every child in your ministry understood the real meaning behind Christmas?
Christmas can be more about the excitement of the season than the reason for the season.
Kids can miss out on the opportunity to understand God's greatest gift. We developed a Christmas Eve Service pack, as well as an outreach event pack, and a line of products with everything you need to help kids and their families celebrate Jesus together.
A Christmas Eve Service already planned? Check!
Our Love Came Down Christmas Eve Service package includes everything you need to share the Christmas Story with kids and their families.
Download complete event plans and resources for your ministry and the families you serve.
Order the Christmas Eve Service pack for gifts for the kids to take home after the service is over.
Download devotional resources for the family that can help them continue celebrating Christmas.
Help your kids connect Christ with Christmas and engage in the Christmas story with our Christmas Eve Service pack!
Get Service Pack
WE made it easy
Download Digital Products
All it takes is a few clicks to have a plan of action for a successful Christmas event.
Choose your take-homes
Find products to match your budget and make your kids smile.
Invite families and enjoy the season!
Whether you want to invite your church's families or your whole community, you'll have everything you need for a memorable Christmas.